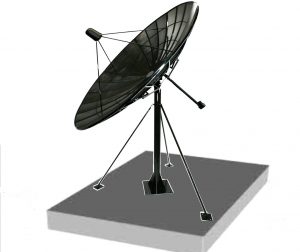 Until December 31st, 2017, we are offering a free 7′ pole mast (5.5″ O.D.) with the purchase of our 13.5′ C-Band Mesh Satellite Dish. This is a heavy-duty steel pole mast with square base and 3 steel support struts. The retail value is $249 and details can be found here
Our 13.5′ tvro has a beefed up mount and 1.3dB more gain than our 12′ tvro. We recommend you install this dish on an 8′ x 8′ cement pad.
Another great special from Tek2000!