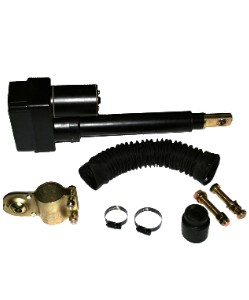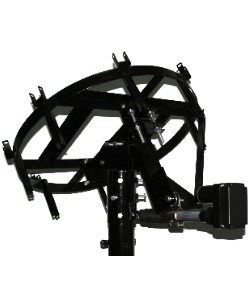 We now stock 6-inch and 12-inch (mini) heavy-duty actuators for powered elevation and declination control of our polar mount mesh antennas. All our mesh antennas sold after 2017 come with the elevation bracket where you attach the (mini) actuator. For powered declination, you will need to purchase the metal bracket kit along with the actuator.
We recommend the 12-inch actuator be used for powered elevation on 350cm or 400cm mesh antennas. We recommend the 6-inch actuator for powered elevation on 240cm and 300cm mesh antennas.
The 6-inch actuator is recommended for powered declination on all our mesh antennas.
An antenna with powered elevation or declination control will help track the satellite arc more accurately or allow you to transform your polar mount dish to an AZ-El mount. A separate VBox positioner or multi-axis positioner is required for control.
Actuators can be purchased here:
http://www.tek2000.com/cgi-bin/web.cgi?command=product&item=6-inch%20Linear%20SuperJack%20Actuator(HD)-ND
and here:
http://www.tek2000.com/cgi-bin/web.cgi?command=product&item=12-inch%20Linear%20SuperJack%20Actuator(HD)-ND