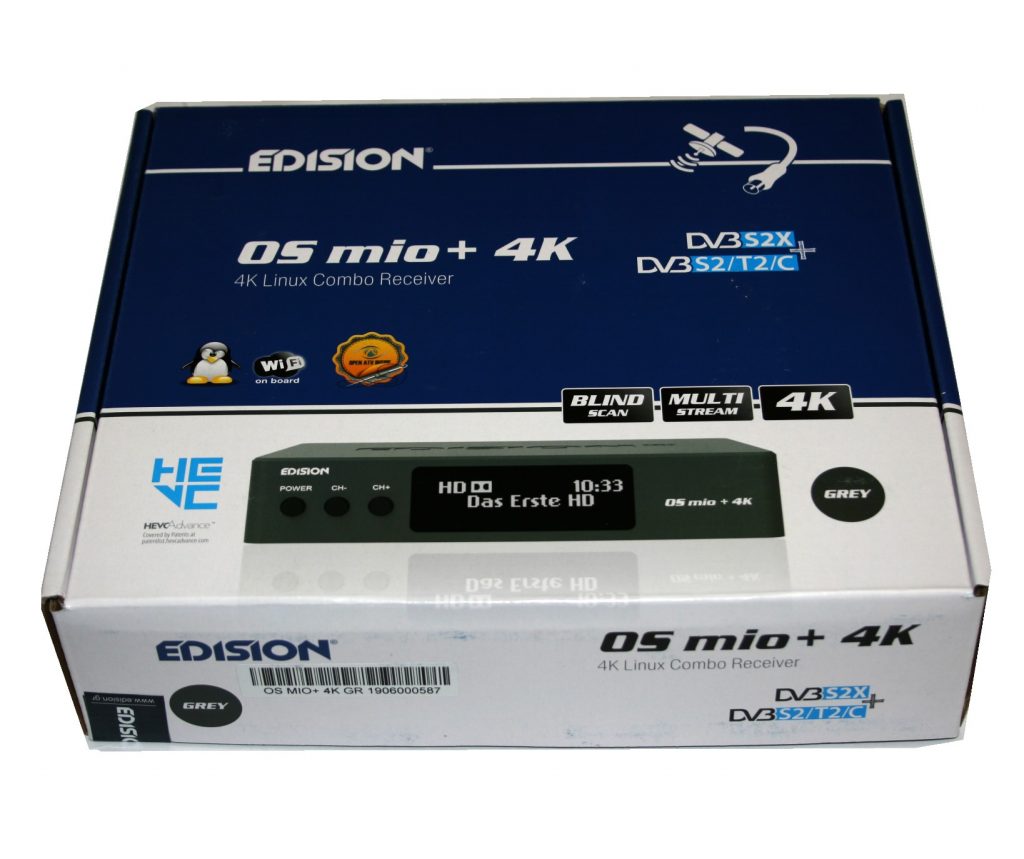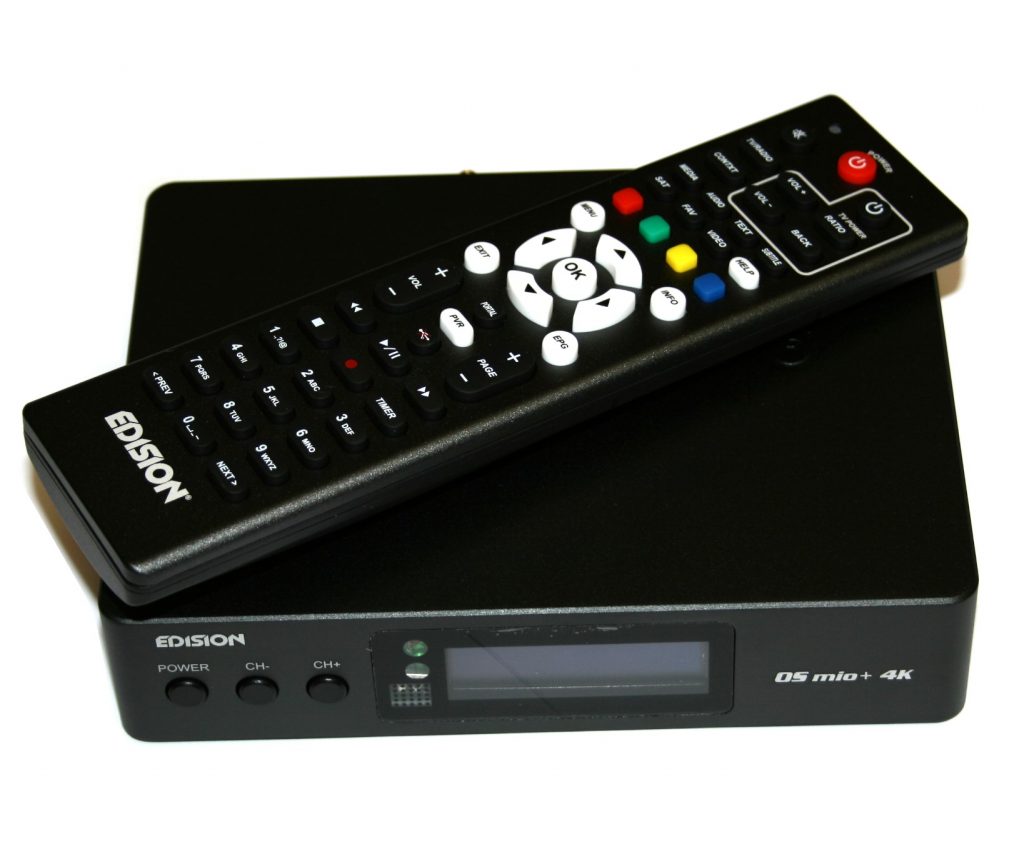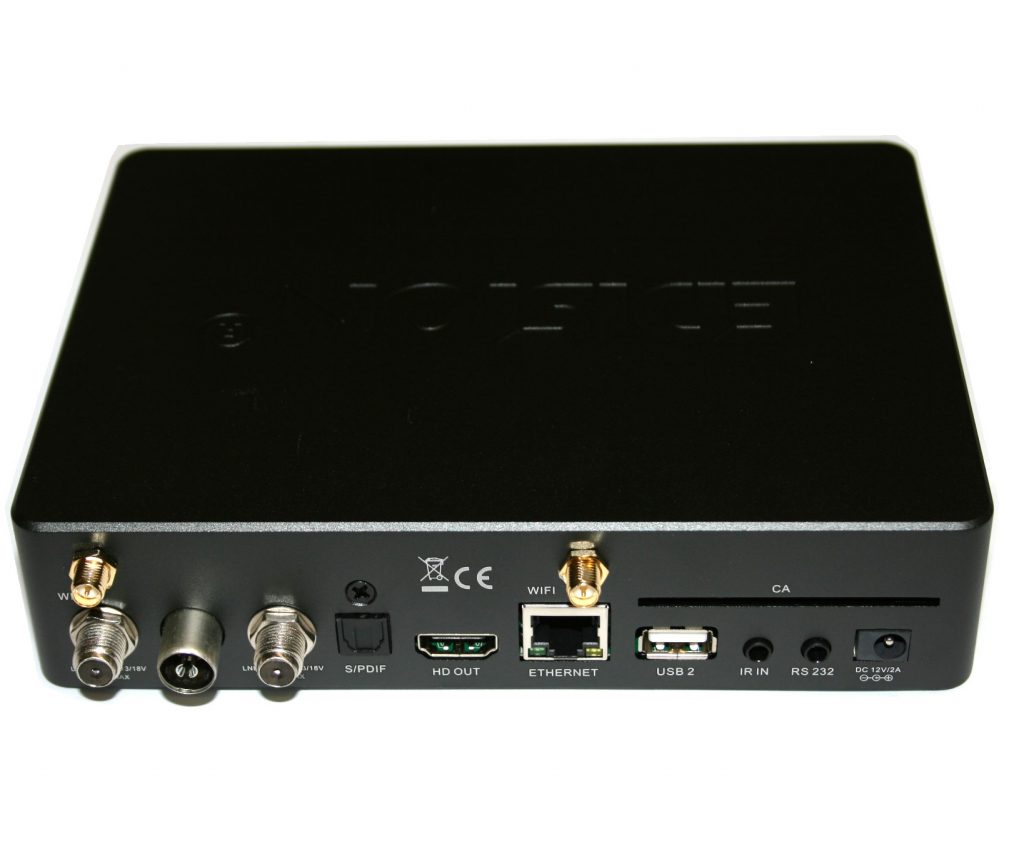 The Edision OS MIO+ 4K with OLED display is our latest satellite receiver (2019 model) capable of decoding 4K satellite tv transmissions!
This linux satellite receiver does it all and much more. It boasts true hardware blind scan, decodes multiple transport streams (T2MI), includes DVB-S2X and DVB-S2 dual tuners and can demodulate up to 32 APSK signals.
It is fully tested across the C-band and Ku-band North American satellite arc to ensure it can handle every type of signal available and comes flashed with the latest firmware and is programmed with all FTA transponders between 8°W – 139°W.
Order your Edision OS MIO+ 4K Satellite Receiver today!