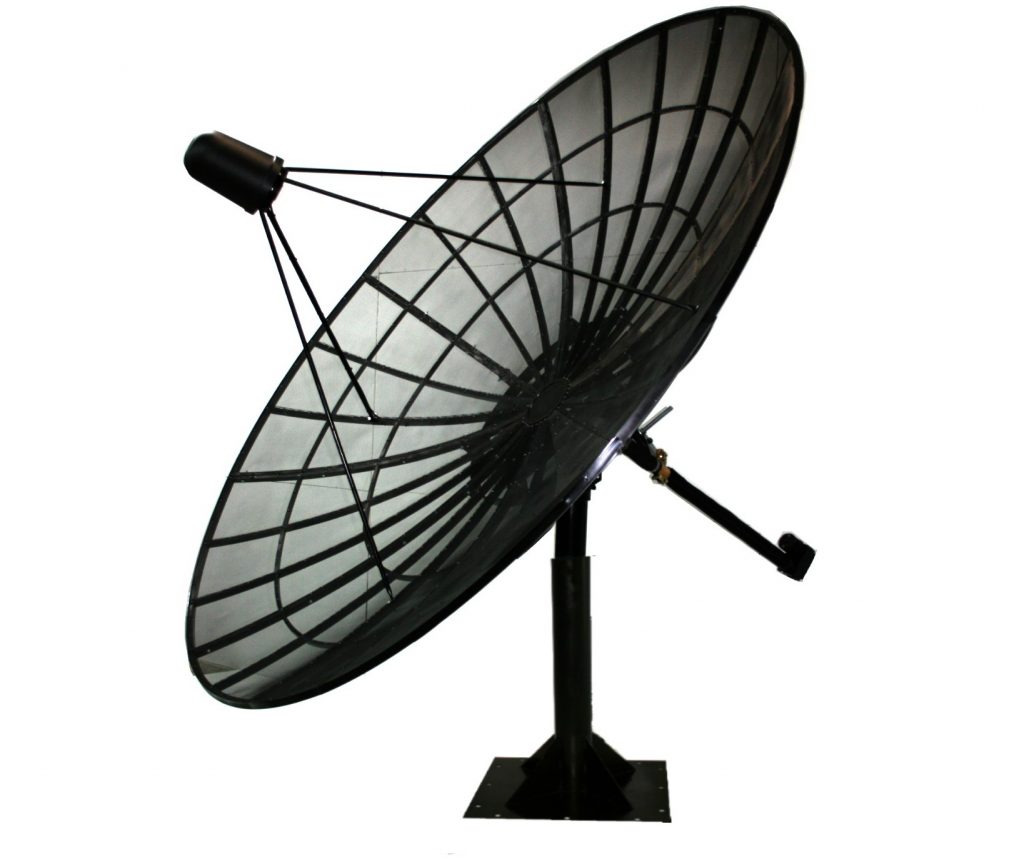 Own a piece of TVRO history!
Our 12ft Mesh Polar Mount Dish floor model is for sale. The asking price is $1799 USD shipped anywhere in the continental USA or Canada. Perfect for that small TV/Radio station on a budget or the backyard enthusiast who wants a large dish without breaking the bank!
We used this dish to take pictures of the 12ft mesh dish models which were posted on our website, affiliate websites, Amazon, ebay, etc! The dish mount is brand new (unopened box). It is the latest model mount with dual screw declination, elevation bracket and thick gauge steel construction. The panels are from a 2017 production run, but we never changed anything in subsequent productions runs, except to drill multiple feed strut holes in the ribs. You can drill any additional feed strut holes yourself with a standard drill.
Now, we did perform some modifications to these panels:
1. We drilled two small holes in the mesh of one of the panels for passing the coax cable;
2. There were some additional small holes drilled in the lip of some of the panels for mounting an experimental dish shroud. They are very small and have since been painted over.
That's it! Besides those two modifications, it is like brand new. It has never been exposed to the elements, there are no tears in the mesh and they are still shiny gloss black.
If anyone is interested, please send me an email (sales@tek2000.com) and we will reply with a payment link. We also got buried poles, pyramid base poles and King posts available for this dish. Even NPRM for radio or TV stations that want to install on a roof. You can also motorize it with our 36-inch actuator and controller. Let us know if you need the extras so we can quote you.